Disclaimer: My pictures of the space are somewhat average and not retouched. But they do give you a better idea of the space! Here's to real life!
This post is soooo overdue. We produced the project in September and it aired on HGTV in December and it's . . . . March 6th. Whoops! Anyways, a long long time ago, I was chosen to be a designer on HGTV's Celebrity Holiday Home show. DREAM JOB. I love working with HGTV, they know production and the project was taking place in New York. Magic! I was paired with Celebrity Kathy Najimy, from Sister Act & Hocus Pocus (my two favorites!) among many others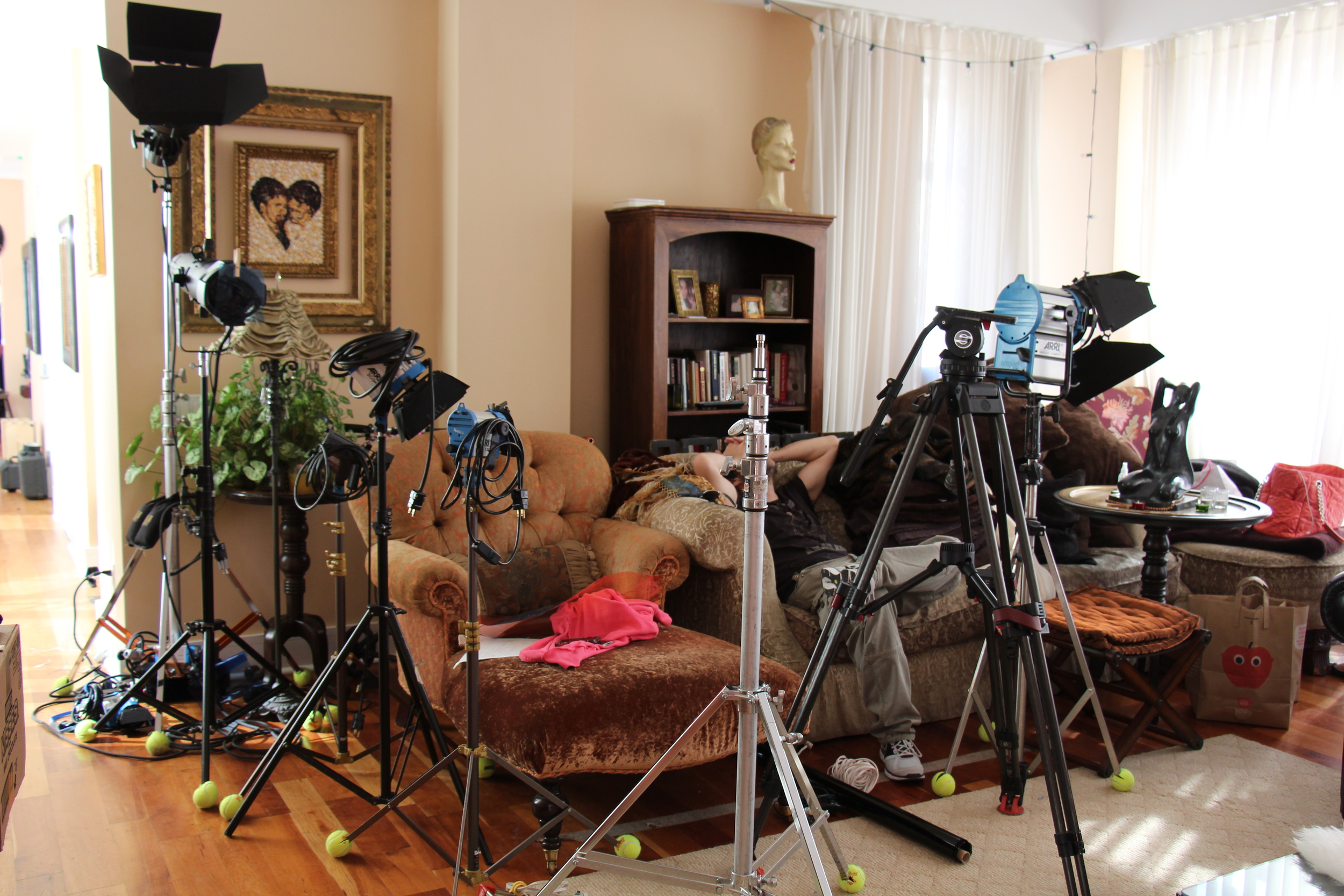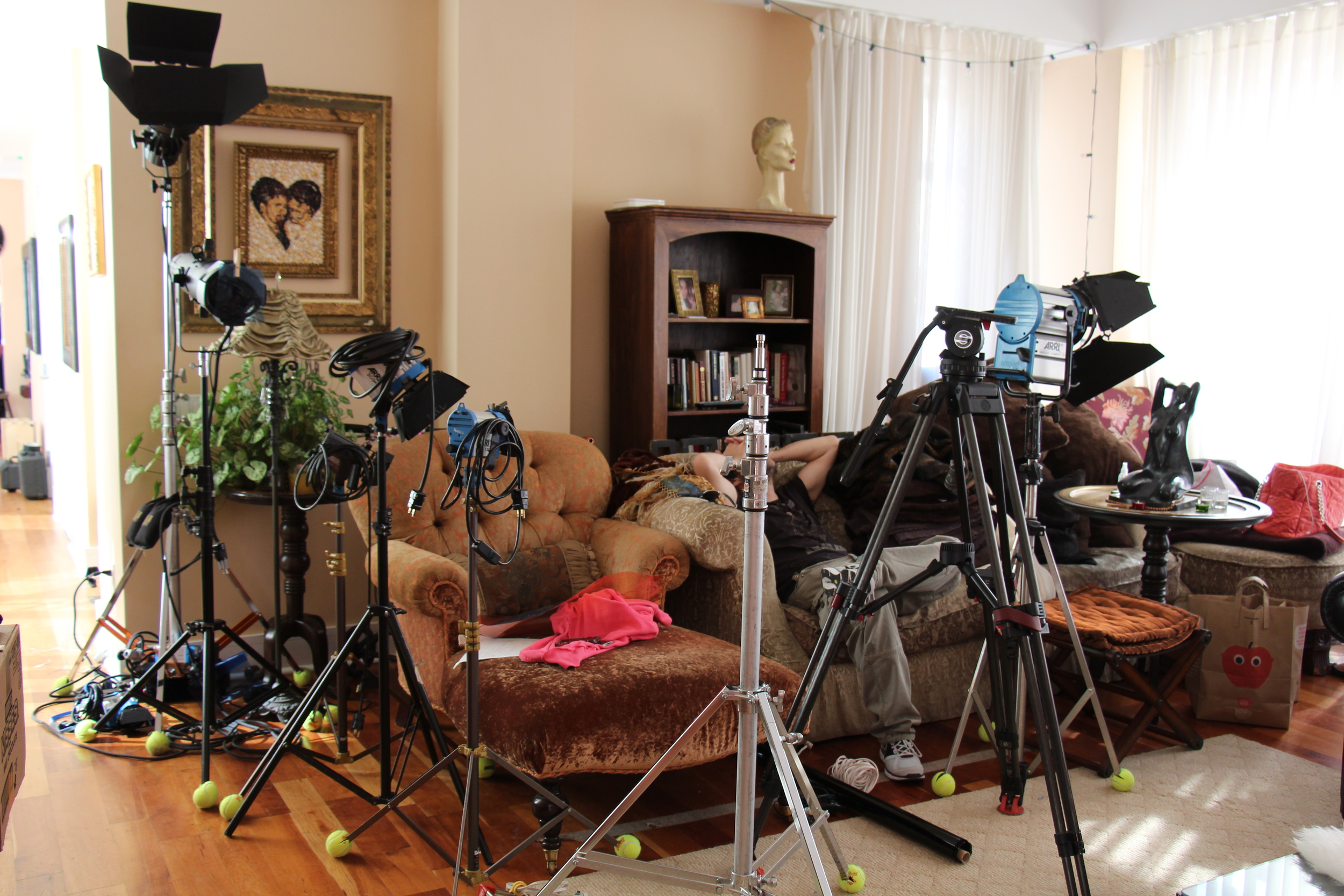 The assignment was to refresh Kathy's living room, dining room and terrace for the holidays! It's a pretty funny commission in the middle of September when it's 75 degrees out, but hey, you make it work :) For the installation of the space, I brought in my mom, Brooklyn Boy and good friend Billy to help as my team. I could NOT have done the project without them. Having the right team is so crucial - my team spoke my language and knew when to take initiative and when to involve me. Really, could not have done it without them.
As I'm typing this out, I'm trying to think of the interesting details to share - the fly on the wall details. How about bullet points for this -
I had a $3,000 budget to cover ALL decor
We filmed 2 days total, from 9 -5 both days.
Day 1 was spent: Lugging all of our Holiday goodness into Kathy's apartment. Organizing it. Filming some of the interview segments. Changing back and forth between my 'work' outfit and my 'interview' outfit about a gazillion times. Getting into a grove. Working on the Room.
Day 1 evening was spent: Leaving my BAG of wardrobe (most of it borrowed) in the back of a cab. I didn't realize this until we were safely inside my apartment. Which is really the perfect time to realize such a thing. Panic ensued for about an hour because it's stinkin' hard to track down a taxi driver! Thank GOODNESS for moms and Brooklyn Boys. They tracked it down first thing the next morning and everything was fine.
Day 2 was spent: Finishing styling of room. Doing crafts with Kathy (which really should be it's own show). The REVEAL. Watching Kathy have a holiday party in September with her awesome friends. Sitting for the first time in 2 days. Wrap!
TMI Fun Fact: I was 5 weeks pregnant during this production.
The mantle I brought in from Olde Good Things, the Christmas Trees + Wreaths and BOWS were all trade-in's (free use in exchange for a mention on the show) and didn't come out of my budget
Kathy Najimy is a show stealer. She is so warm and hospitable and HILARIOUS. She loves her family fiercely and was such a joy to be around.
I had countless meetings with the executive production team for the show to discuss my vision for the space, what I was buying, logistics for delivery, etc. We had to manage all sorts of tv production do's and don'ts like NO solid white (washes out on camera), NO small stripes (moire), and MORE shimmer MORE glam!! Very intense stuff, you know :)
This project required a lot of schlepping: I did a ton of online shopping, but also went to every HomeGoods and Target within 3 hours of the city. Every winter wonderland element I purchased for the space lived in by basement until the taping. JUST THIS WEEKEND, I got rid of the extra bows I had left over from the show.
Those are the main details worth sharing, let me know if you have questions on anything! And can I just say thanks to Squarespace for awesome gallery image features so I can post all my pictures in one drop rather then individually? Love that. I will post the episode on here soon! Hope you liked the recap!